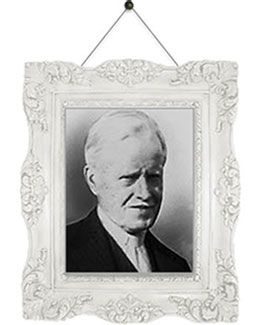 Company history and ethos
In the early 1880s, Colin Sims left his home in Manchester to train as a teacher at Westminster College, the first Wesleyan Methodist Teacher Training College. This was an era of great education reform. The 1867 Reform Act had recently increased the electorate to almost 2.5 million men, many of whom had received little or no education.
It was recognised that for this reform to be democratic, the electorate should be educated. In 1870, school boards were formed to examine the delivery of education in their areas. By 1880 there were sufficient schools to make education compulsory for children up to the age of 10.
On qualifying as a teacher, Sims returned to Lancashire where his talents quickly blossomed. He excelled as a teacher and by 1884 was headmaster of the Bedford Wesleyan Church School in Leigh. It was around this time that Sims renewed his friendship with Wright Schofield, who had been a fellow student at Westminster College. A Methodist like Sims, he too had become a headmaster, and was now settled in Brockholes in West Yorkshire.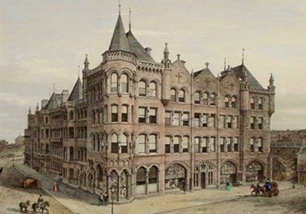 A book for every child
Although both men loved their work as headmasters and had successful careers spanning 20 years, they each had a growing interest in the education of more children than they could reach in one school. So in 1901, Schofield and Sims set out to fulfil a shared ambition: to use their wealth of teaching experience to write and publish schoolbooks. Inspired by John Wesley, Schofield and Sims sought to take education to the masses with affordable, high-quality books that could be used throughout the country. Their vision was to provide 'a book for every child'.
As Schofield and Sims began their daunting task they enlisted the help of Sims' older brother, John Marshall Sims. A governor of Leigh Grammar School and a prominent member of the community, he believed in judicious economy. He was also in favour of schemes designed to benefit the social and intellectual condition of the people - and in this respect he shared many of the values of his younger brother.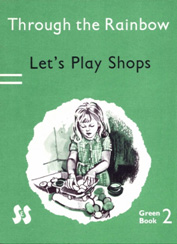 Schofield & Sims begins trading
Schofield & Sims' first offices were in Huddersfield town centre - initially in Market Street, and then in St John's Road. By the time the Company began trading, the board schools were united in their aim: to provide a sound education to all children - focusing particularly on English, mathematics and music. Both Schofield and Sims shared the board schools' values: it was of prime importance to ensure that the new generation could read about, understand and make reasoned judgements regarding the issues of the day.
Schofield & Sims went from strength to strength, building a strong core of customers among the schools of Yorkshire and Lancashire, which then widened to cover the whole of the United Kingdom and the English speaking world. By the 1960s and 1970s, the Company was selling more than seven million books a year direct to British schools. During this period, the Company was a market leader in primary education in particular, well-known for its bestselling primary mathematics series Alpha and Beta Mathematics and for the widely used reading scheme Through the Rainbow. These major sellers were supported by a full range of other books for primary and secondary schools.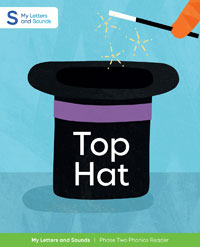 As well as sales to primary and secondary schools, in the 1970s and 1980s Schofield & Sims began to sell books to parents and tutors and browsing teachers through independent bookshops and through WHSmith, which was the dominant bookseller at the time. As the twenty-first century dawned, the Company began to sell books directly through its website and developed lists for parents and tutors to help children study, revise, and practice for National Tests and the 11+.
The Company today
Today, Schofield and Sims' books can be found in most UK bookshops, including Amazon, Waterstones and WHSmith and the Company has become one of the leading retail brands for primary education as well as continuing sales to both State and private schools, both in the UK and throughout the world where the British curriculum is followed.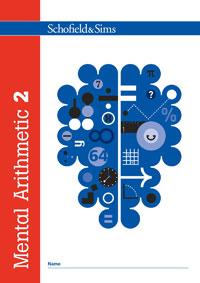 Schofield and Sims' main focus continues to be on literacy and mathematics for children from 4 to 13 years. Over the last few years, the Company's entire list has been updated with many new curriculum programmes published covering early years through Key Stage 1 and Key Stage 2 for every aspect of the literacy and numeracy curriculum. Our brands for study, practice and exam preparation for the SATs National Tests and the 11+ exams have all recently been updated and extended. Most recently the Company has published a brand new DfE validated systematic synthetic phonics programme called 'My Letters and Sounds', incorporating a complete range of resources for Reception and Year 1, including 120 phonics readers, daily lesson plans, classroom kits and all the associated resources required to get children reading.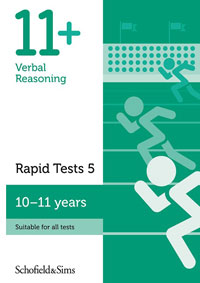 Still passionate about education
While constantly looking for new ways of helping children to engage with the learning process, Schofield & Sims remains true to its roots and faithful to the medium of the printed word. Its books are not written by educationalists or academics, but by experienced classroom teachers. The Company believes as strongly today as ever that the child who is at home with and who cherishes books will become a well-educated and well-informed adult.
In an industry dominated by large corporations, Schofield & Sims remains family controlled. The current Chairman is as passionate about education as was his great grandfather, Colin Sims, who founded the Company over 120 years ago.
Also in this section
Free delivery
Free delivery on all UK orders over £30.
Safe & Secure Shopping