Free poetry resource for Shakespeare Week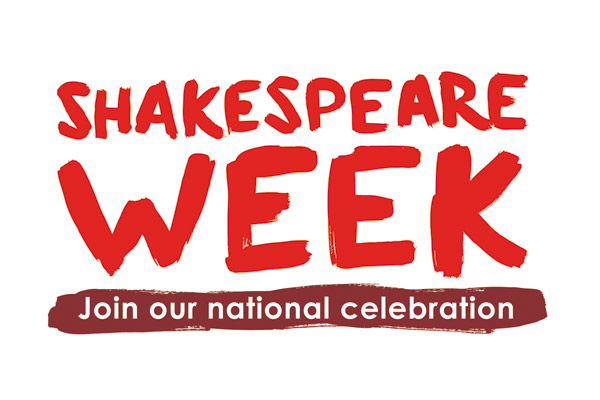 Shakespeare Week is a new national, annual celebration designed to bring Shakespeare and his work to life for thousands of primary school children. From 17th-23rd March schools, theatres, historic sites, museums, galleries, cinemas and libraries across the UK will be showcasing Shakespeare's stories, language and heritage, with a view to inspiring a whole new generation of readers and performers.
That the first ever Shakespeare Week should take place this year, is particularly appropriate since 2014 marks the 450th anniversary of Shakespeare's birth. Shakespeare's good friend and fellow writer, Ben Jonson once wrote that: "He [Shakespeare] was not of an age, but for all time!". Four centuries later, Jonson's words still ring true. Shakespeare has become the world's most famous playwright, a household name, whose works have been translated into over 80 languages. What's more, as a named author on the curriculum in 65% of countries, studied by around half of the world's schoolchildren (at least 64 million) every year, he is also one of Britain's greatest cultural exports, and a major reason why people are proud to be British.
Yet, in spite of this, most British children only encounter Shakespeare in their teens when studying his plays or poems as texts for exams. As a result, many grow up to regard Shakespeare as a difficult subject of purely academic interest, and in turn are unlikely to introduce their own children to Shakespeare's creative influence. If a national celebration of Shakespeare, like Shakespeare Week, can banish these negative associations by introducing children to the joy and relevance of Shakespeare from a young age, then it's a welcome addition to the busy calendar of national celebrations and anniversaries.
To support Shakespeare Week we've put together a FREE poetry resource on Shakespeare's Eighteenth Sonnet for teachers and parents to download. The Eighteenth Sonnet is among the poems included in our A Time to Speak and a Time to Listen poetry anthology, and the free resource features a range of speaking, listening and interacting activities taken from the teaching notes provided in the A Time to Speak and a Time to Listen Teacher's Guide.
For more Schofield & Sims resources that feature texts by Shakespeare why not try KS2 Comprehension Book 3, which features an extract from A Midsummer Night's Dream, and KS2 Comprehension Book 4, which explores an extract from Hamlet. You can also find biographical information about Shakespeare's life and works on our William Shakespeare Poster.
comments powered by

Disqus