National Poetry Day collaborative resource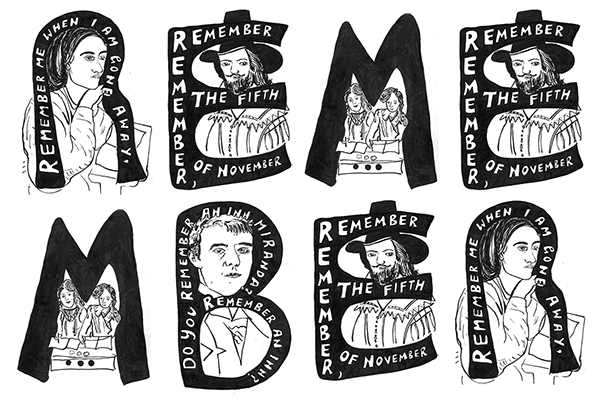 To celebrate National Poetry Day Schofield & Sims has contributed to a free collaborative resource on behalf of Forward Arts Foundation on this year's National Poetry Day theme of 'Remember'.
We are delighted to have joined forces with a range of Forward Arts Foundation partner organisations, including The Poetry Society, Southbank Centre, Scottish Poetry Library, Poetry By Heart and the Centre for Literacy in Primary Education (CLPE), in producing a free 21-page resource for National Poetry Day.
The resource features a wide range of different activities for pupils in Key Stages 1-4, linked both literally and metaphorically to this year's National Poetry Day theme of 'Remember'. Each activity is based on a word or idea connected to 'Remember' and beginning with a letter that features in the physical word, in a manner redolent of both an acrostic poem and a mnemonic. Stunning illustrations specially created for National Poetry Day by artist Lady Lucy introduce each activity and combine to form the word REMEMBER.
The resource includes the following activities:
R is for Remember and Reading out loud
M is for Memories and Mix it up
M is for Martin's meaning machine and Musicality
B is for Blue remembered hills
R is for Recall and record and Recite
The Schofield & Sims activity E... for Epitaph has been written by Key Stage 2 Comprehension and A Time to Speak and a Time to Listen author and poet Celia Warren on behalf of Forward Arts Foundation and is based on Celia's own poem Dear Snowman.
Aimed Key Stages 1 and 2, the resource provides a detailed lesson plan that teachers can use to guide pupils to write their own epitaph poem. It includes guidance on writing similes, structuring the poem and using literary devices such as rhythm, rhyme and wordplay.
For further National Poetry Day inspiration, why not download our A Time to Remember poetry resource for Key Stages 1, 2 and 3.
comments powered by

Disqus