New Understanding English Practice for the English punctuation, grammar and spelling tests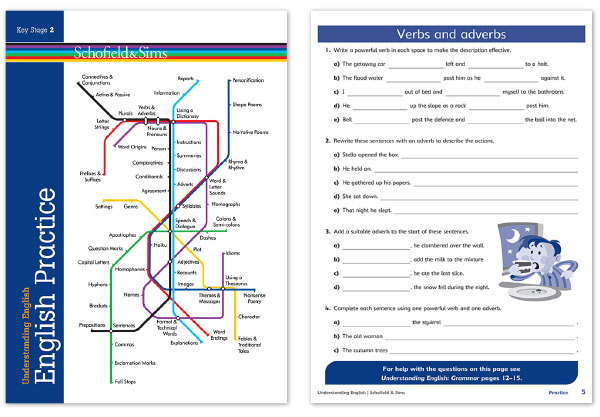 Help pupils to revise topics covered by the other seven books in the Understanding English series, keeping their skills sharp and preparing them for the new English grammar, punctuation and spelling national tests at Key Stage 2.
Understanding English Practice, like Understanding Maths Practice, corresponds to the other topic-based books in the Understanding English series. Short-answer questions, presented clearly and concisely, provide ideal preparation for the questions in the new English skills test, whilst also supporting literacy work across the entire school curriculum. The 'reading and writing' sections will be of particular use to children sitting the Level 6 test, which includes an extended writing task.
Each page in this 104-page book is cross-referenced to the main series. If you are able to provide access to the other Understanding English books, pupils who find particular activities difficult will quickly be able to locate explanations that remind them of the best way to proceed. This will enable many pupils to develop independence and confidence in their work, leaving you free to assist those needing intensive or one-to-one help. A pull-out answer section makes marking simple.
comments powered by

Disqus