Progress Papers in English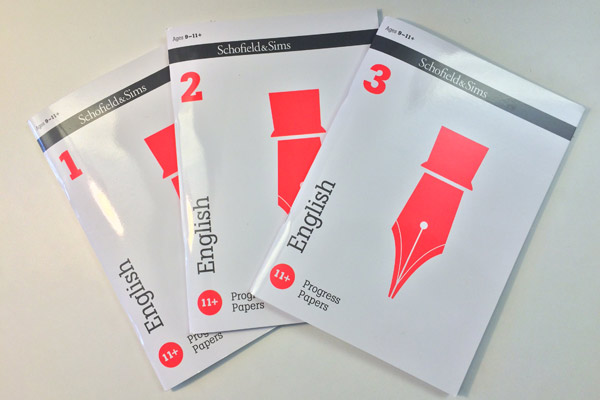 The Progress Papers in English series provides all-round rigorous practice for pupils nearing the end of Key Stage 2, and may also be suitable for some younger and older pupils. As well as covering spelling, punctuation and grammar, the series book also tests comprehension, through multiple-choice questioning, and provides short writing tasks to give pupils experience in writing to a time limit.
The series is designed to be used as a revision tool, for extension work, or as preparation for the 11+ examinations, including those set by CEM (the Centre for Evaluation and Monitoring) at Durham University. In particular, Progress Papers in English provides enjoyable activities that increase in difficulty as the pupil works through the book, developing their vocabulary and linguistic fluency along the way. Each study book includes six papers, which are divided into three parts for pupils to work through at their own pace. The series also includes supporting free online resources that can be downloaded from the Schofield & Sims website.
The Progress Papers in English were first published in 1993. They have since been fully revised by author Susan Hamlyn, who has over 30 years' experience in teaching and tutoring for 11+, to provide parents and tutors with an up-to-date resource to help children prepare for the 11+ and other school entry tests.
Other publications in the Progress Papers series include Progress Papers in Mathematics. This series was originally taken out of print in 2000, but due to a high level of demand from customers, Schofield & Sims revised the series and brought it back in 2014. Two further Progress Papers series, Progress Papers in Verbal Reasoning and Progress Papers in Non-verbal Reasoning will be available from September.
If you have any questions about the Progress Papers series please email: 11plus@schofieldandsims.co.uk.
comments powered by

Disqus