Updated reading records for the new National Curriculum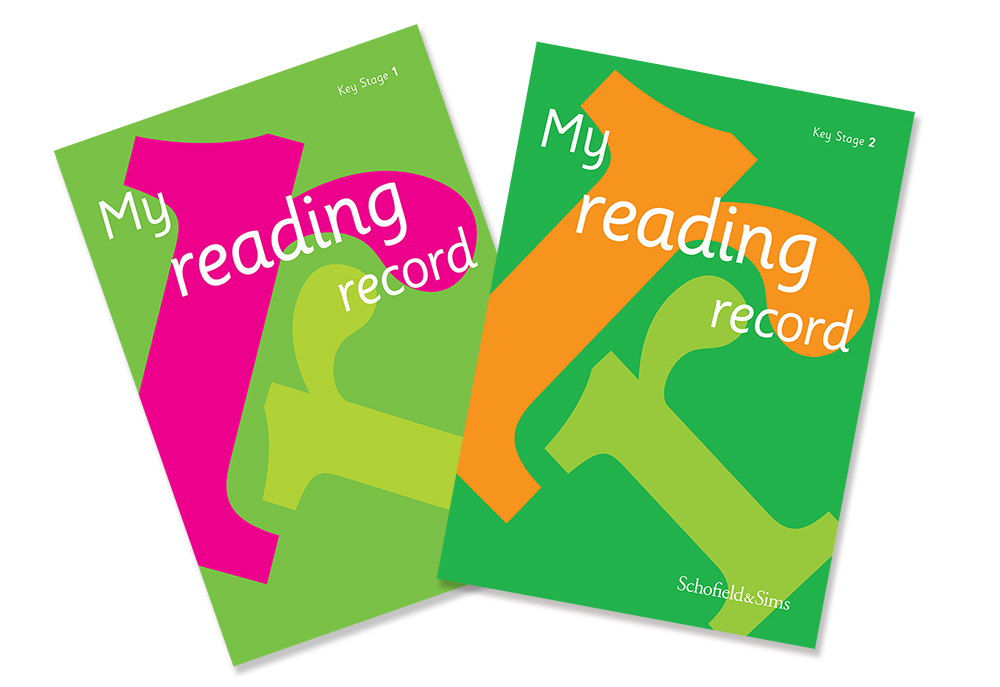 Key features of the revised reading records include more space for adults' comments, book review templates and phonics, spelling and vocabulary checklists linked to the new programmes of study for English.
This month we are pleased to announce the publication of revised versions of our Key Stage 1 and Key Stage 2 reading records. Fully updated for the new National Curriculum, each handy A5 book features 13 double-page diary spreads for adults to record children's reading, alongside a range of additional word lists and activities to support pupils' literacy skills. As well providing an effective means of two-way communication between schools and home, the record books also help children to enjoy reading by making it part of their daily routine.
The diary pages in My Reading Record for Key Stage 1 have been carefully tailored for younger pupils with spacious fill-in pages and a 'Who I read to' box. The record book also features checklists linked to the Key Stage 1 curriculum, including a checklist of 'Tricky words I can read', enabling parents and teachers to monitor the development of children's reading vocabulary, and a 'Phonics checklist' to track children's knowledge of phonemes and graphemes. Simple 'Book review' templates are also provided to encourage children to record their opinions on books by giving them a star rating.
My Reading Record for Key Stage 2 has been specifically written for Key Stage 2 children and features a 'Spelling checklist' listing all the words from Appendix 1 of the English programmes of study and a 'Glossary' of key reading and comprehension terms. A set of 'Comprehension activities' provides children with quick and fun ideas to enhance their understanding of fiction and non-fiction texts, while 'Book review' templates allow children to reflect on their reading by writing an attention-grabbing headline for each book.
To celebrate the launch of the new reading records, we're offering teachers the chance to win one of three class sets of reading records for their school. To take part simply tweet the answer to the following question to @SchofieldSims on Twitter:
Which popular children's book begins with the sentence 'What a lot of hairy-faced men there are around nowadays.'?
We will announce the three winners at midday on Monday 13th July 2015.
If you would like more information about the reading records or to receive a free sample please contact: sales@schofieldandsims.co.uk.
comments powered by

Disqus