World Book Day Daisy Lane Home-School Readers Give-away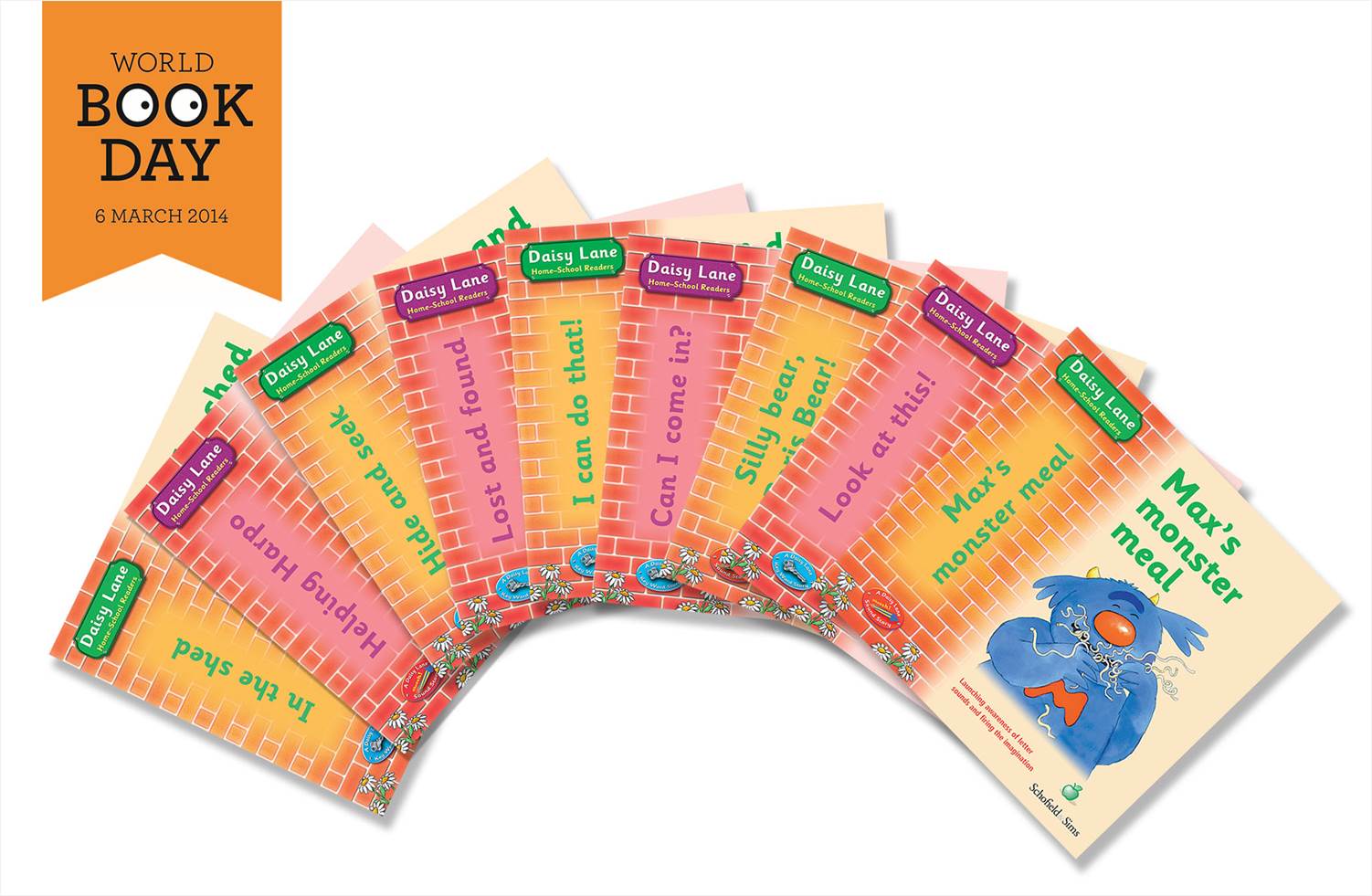 World Book Day is just around the corner and to mark the occasion, we're giving away 10 free sets of our Daisy Lane Home-School Readers.
This year's World Book Day takes place on Thursday 6th March and promises to be a bigger and more fun-filled event than ever thanks to a Biggest Book Show on Earth live tour, hosted by Darcy Burdock author Laura Dockrill, and online event, presented by BAFTA award-winning Dick and Dom.
The aim of World Book Day is to encourage children to explore the pleasures of books and reading by providing them with the opportunity to have a book of their own. To that end, we're offering parents and teachers the chance to win one of 10 FREE sets of Daisy Lane Home-School Readers to enjoy with their children.
The Daisy Lane Home-School Readers are lively stories specially written to support children's first steps in literacy. Each of the 12 books includes stimulating ideas for reading activities which will guide and inspire you as you use the story to nurture children's early literacy skills. All the stories take place in and around Daisy Lane and focus on two young children, Ollie and Jazz – a brother and sister with whom young readers will quickly identify.
Written to support the Early Years Foundation Stage curriculum, the Daisy Lane Home-School Readers are designed for children aged three and four, who cannot yet read but show an interest in books.
For your chance to win one of 10 sets of all 12 Daisy Lane Home-School Readers, simply retweet and follow us on Twitter or send an email with your full name and address to wbd@schofieldandsims.co.uk. We will be accepting entries up until midnight on Thursday 6th March 2014 and will announce the winners at midday on Friday 7th March 2014.
Good luck!
comments powered by

Disqus