Free World Cup comprehension resource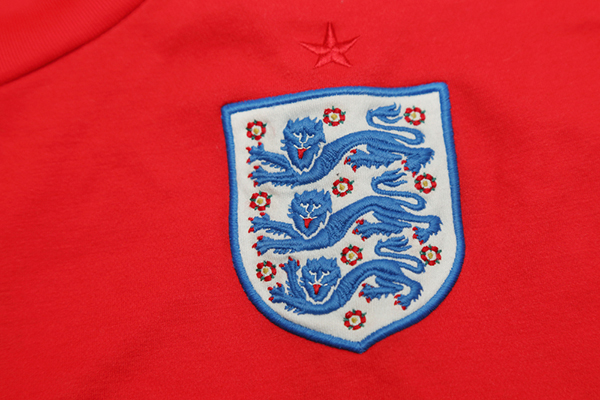 Most children will have heard their grandparents and older football enthusiasts talking animatedly about the English World Cup home match victory of 1966, which is described in the newspaper article that features in the exercise. Use the text in the free download to tap into the children's own interests in football as well as their grandparents' recollections.
Once children have completed the comprehension activities, why not use the text for teaching and learning across the curriculum. Below are some suggested activities to help you to explore the article and issues arising from it further.
Discuss what mood the writer was trying to convey in his report (excitement, joy).
Ask if the children know why the outcome of the match held an extra spark of interest and national pride. Expand on the Glossary note about the meaning of VE ('Victory in Europe') Day: 21 years earlier, England and its allies had defeated Germany in World War 2, and some saw the match as a sporting parallel to the hostilities. As England also hosted the contest in 1966, there was an additional motivation to national pride.
Invite the children to imagine that England had lost the cup final. Ask them to write a newspaper report describing this outcome. Remind them to use similarly emotive language (for example, 'Britain sank into a slough of despond').
Invite the children to research particular parts of the article to help paint a clearer picture of the occasion. For example, they might: find and copy a road map of the West End; research details of its monuments and the people they commemorate (do the children know whose statue is in Trafalgar Square?); find out the name of the 1966 team captain for England, together with other members of the team and their positions.
Challenge the children to identify other key events of 1966 (for example, Indira Ghandi became prime minister of India; over 100 children died when a coal tip buried their school in Aberfan, South Wales; art treasures in Florence were damaged by flooding; Freddie Laker started a new airline making holidays abroad much cheaper; the Beatles' song 'Yellow Submarine' became a hit).
Tell the children about other events that have prompted a national reaction on a large scale (for example, the 2011 riots; the royal wedding in 2011; the 2012 London Olympics, and other similar events).
The text featured in the activity is a newpaper report that appeared in The Observer on 31st July, 1966. It is a Level 3 text.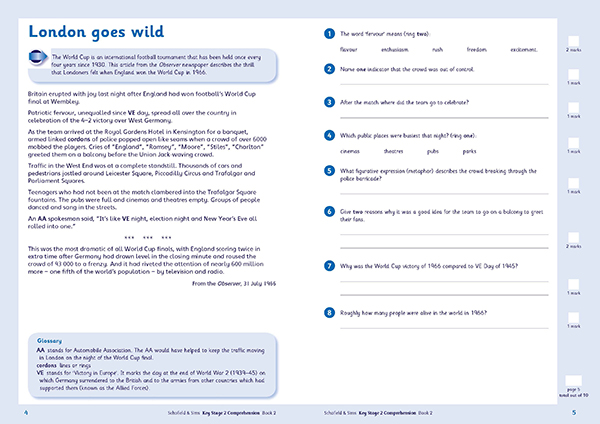 comments powered by

Disqus