How to keep your child's mind active over the summer holidays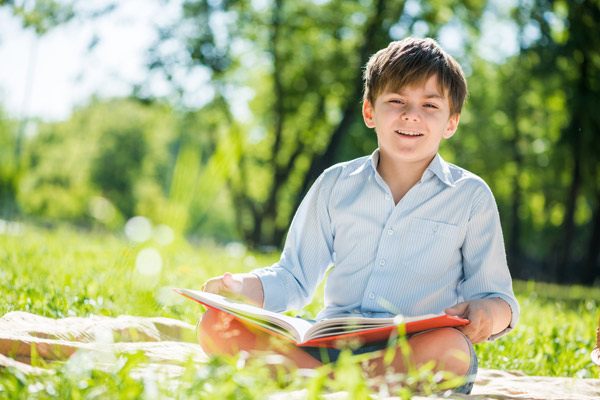 Five practical ways to help ensure that your child isn't affected by 'summer learning loss', as featured in our guest blog post for At Home magazine.
The summer holidays provide children with the opportunity to relax, visit new places, spend time with their friends and try new activities. Above all, they give young people the freedom and space to find out who they really are, away from the pressures of the classroom. Yet, there is substantial evidence that extended periods without sufficient mental stimulation – like the school summer holidays – can lead to children forgetting up to a third of the knowledge and skills learned during the school year.
Luckily, there are plenty of ways for parents to protect children against the negative effects of what educationalists often refer to as 'summer learning loss', without chaining them to a desk. Here are just five suggestions for simple, low-cost ways that you can help ensure that your child's mind stays sharp over the summer break.
1. Make a scrapbook
Scrapbooks provide ideal opportunities for children to reflect on their thoughts and experiences during the summer holidays. By collecting items of interest and sticking them in a physical scrapbook children will be able to re-live and preserve their summer memories. Older children may prefer to make an online scrapbook using a blog, which can then be shared with family and friends and even the wider world. Just make sure you check that the site your child is using is safe.
2. Visit museums
Museums are a fantastic way of engaging children in history, science and art. Many of the best museums offer dedicated children's programmes over the summer holidays, full of practical activities designed to inject an element of fun into learning. They can also help children to develop critical thinking skills, empathy and creativity, as well as inspiring a lifelong love of a subject.
3. Get to know your local library
It's important that children continue to read books during the summer holidays so that their reading skills don't slide. Libraries can play an important role in maintaining children's interest in reading and building confidence over the summer months. Not only are they free and easy to use, they also provide special events for children, such as author visits and reading challenges. Above all, children love to choose their own books, and libraries offer a fantastic range of titles to engage and excite young readers.
4. Sign up to outdoor activities
In addition to keeping your child physically active over the summer holidays, activities like tennis, canoeing or rock climbing can support the development of important skills such as concentration, determination, teamwork and logic, which can all be transferred to the classroom. Outdoor activities can also help build self-esteem and independence, as well as encouraging a positive attitude towards the natural world.
5. Create a garden
Gardening is a great way of getting children out from in front of the TV or computer screen and into the fresh air. Besides teaching about plant biology and the climate, gardening can also help children to develop an interest in healthy eating and physical exercise. For example, children often show an increased willingness to try new foods after they have grown them themselves, while activities such as digging, weeding and planting can help children to stay fit and active over the summer holidays.
comments powered by

Disqus