New lower school price for dictionaries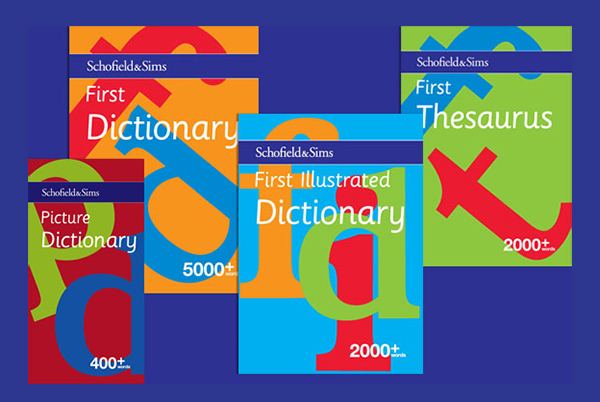 With the importance of using dictionaries for checking both the meaning and spelling of words emphasised in the new National Curriculum, the Schofield & Sims dictionaries are now available at a new lower price for school orders.
The National Curriculum requires pupils in Years 3 and 4 to use dictionaries to check both the meaning of words they have read and the spelling of words they write, using the first two or three letters of the word. Our dictionaries help to widen children's vocabulary and improve their spelling, and have been carefully graded so that each builds on the earlier one – providing a natural progression.
The Picture Dictionary (school price £3.00) is designed for younger readers, with attractive illustrations providing the meaning of each word. The First Illustrated Dictionary (school price £5.00) contains more than 2000 headwords, as well as short forms, irregular plurals and pronunciation guidance, and is suitable for children in Key Stage 1.
The First Dictionary (school price £5.00)follows the First Illustrated Dictionary and contains over 5000 headwords, as well as help with pronunciation. It can be used alongside the First Thesaurus (school price £5.00), and all three books are supported by the First Dictionary & Thesaurus Activities (school price £2.25). Together, the Schofield & Sims dictionaries help you to teach children to use dictionaries for checking both spelling and meaning, as required by the National Curriculum.
comments powered by

Disqus