New Rapid Reasoning Tests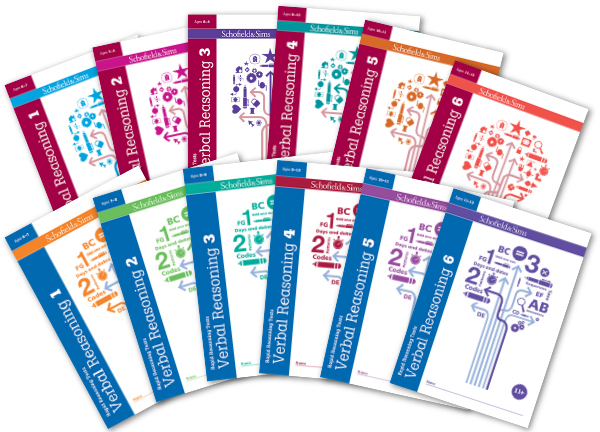 Schofield & Sims is delighted to announce the publication of Rapid Reasoning Tests, a new 12-book reasoning series to help children prepare for the 11+ and other school selection tests.
The new Rapid Reasoning Tests provide intensive practice for children aged six to 12 in the key question types that feature in the 11+ and other school selection tests. The series includes six books of verbal reasoning tests and six books of non-verbal reasoning tests. Where Understanding Reasoning (another Schofield & Sims reasoning title) features explanations and examples to help pupils understand how to answer reasoning questions, the focus in Rapid Reasoning Tests is on speed and accuracy: children are encouraged to work quickly and precisely in order to develop the necessary skills for success in the 11+ and other school selection tests.
Each book is divided into three sections – one section per term – that provide differentiated practice of key standard format question types. Each Rapid Reasoning Tests: Non-verbal Reasoning book includes 18 tests set across a double-page spread with questions presented in a multiple-choice format. The Rapid Reasoning Tests: Verbal Reasoning books feature 36 single-page tests with questions also presented in a standard, though non-multiple-choice, format.

Since most selection tests in the UK today are timed, the tests in Rapid Reasoning Tests are also timed. However, as full-length practice tests are often too time-consuming for frequent use, the tests in Rapid Reasoning Tests are designed to be short. Each test has a target time of between five and 12 minutes, making them easy to fit into a busy timetable and ideal for regular independent work sessions, either in school or at home. Target times vary depending on how difficult the questions are likely to be for pupils within the age range specified, and space is provided at the end of each test in which to record scores and time taken. Pull-out answers facilitate marking and a scoring chart with Action notes, recommends next steps.
comments powered by

Disqus