Number Book 5
Suitable for: Key Stage 1 level for ages 5 to 7
ISBN: 9780721707921 | Pages: 31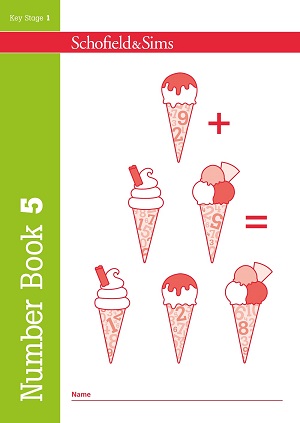 Take a look inside...
Product description for parents
Number Book is a series of graded activity books designed to help children learn basic calculation skills including addition, subtraction, multiplication and division.
Number Book 5 is suitable for children making the transition from Key Stage 1 to Key Stage 2 and includes:
multiplication and division by 4 and 5
vertical addition and subtraction (involving borrowing and carrying)
recognition of coins to 50p; counting money to £1.00 and giving change
'snake sums' (5-step number problems).
Reviews
There are no product reviews, why not be the first to write a review for this product?
Also in the Number Book series
Free delivery
Free delivery on all UK orders over £30.
Safe & Secure Shopping