Times Tables Tests Teacher's Guide
Suitable for: Key Stage 1 / Key Stage 2 level for ages 5 to 11
ISBN: 9780721714172 | Pages: 72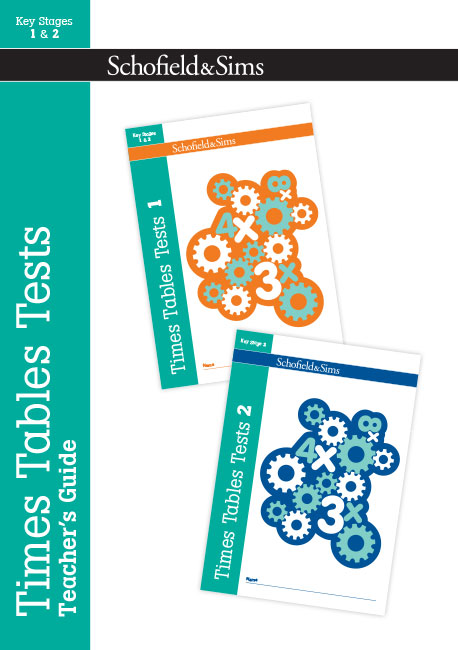 Product description for teachers and tutors
Times Tables Tests provides regular and structured times tables practice, helping children to strengthen their understanding of essential multiplication and division facts, before progressing to apply these facts to solve problems based on real-life situations. To further boost confidence and rapid recall skills, children are encouraged to work against the clock, which will also help them to prepare for timed examinations. All the tests are similar in format to those in Schofield & Sims Mental Arithmetic and may be used in conjunction with this series or independently.
The Times Tables Tests Teacher's Guide contains:
An Introduction to the series that explains how the books might be used and suggests strategies for teaching and reinforcing the times tables
Answers to all of the tests in the series, presented as correctly completed pupil book pages to make marking quick and easy
Group record sheets in which to record Progress test scores
Photocopiable resources, including a Multiplication square and Multiplication facts cards
A Glossary of the mathematical terminology used in the series.
To support teachers, parents and carers while schools are closed due to Covid-19, we have temporarily made the answers for the Times Tables Tests series available to view online. You can access all the answers for both Times Tables Tests books using the pdf viewer below.
Dimensions: 21 x 0.5 x 29.7 cm
Reviews
There are no product reviews, why not be the first to write a review for this product?
Also in the Times Tables Tests series
Free delivery
Free delivery on all UK orders over £30.
Safe & Secure Shopping