The all-new SSP programme that builds on Letters and Sounds
My Letters and Sounds is a brand new systematic synthetic phonics (SSP) programme built around 110 stunning, fully decodable Readers together with a wealth of teaching guidance and resources. Written by teachers and phonics experts, it provides everything your staff need to teach phonics effectively, including a vast range of photocopiable, digital and audio resources, and ongoing and summative assessment. The programme will be submitted for validation by the DfE on 31st March 2022. Explore the programme further in the My Letters and Sounds leaflet.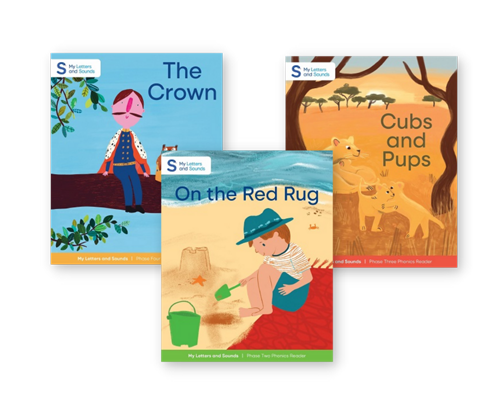 Phonics Readers
110 fully decodable Phonics Readers are finally graded to match children's developing phonics knowledge.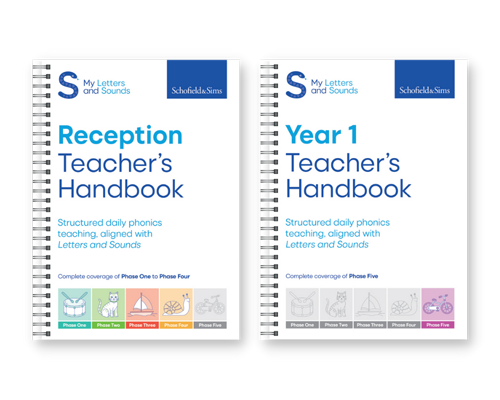 Teacher's Handbooks
Handbooks for Reception and Year 1 include everything needed to deliver high-quality phonics instruction with confidence.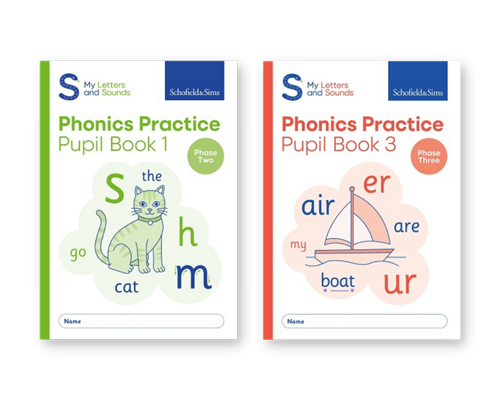 Practice Pupil Books
Write-in workbooks help children practise key phonics skills at home or in school outside of the phonics lesson..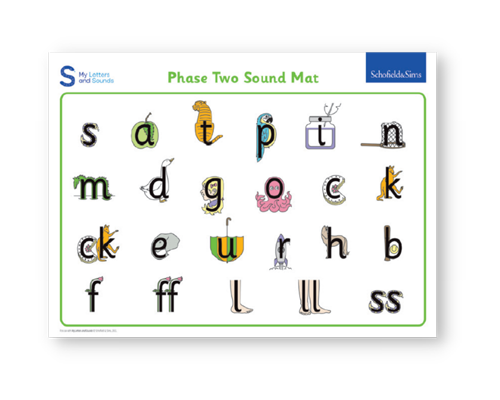 Downloadable Resources
Flexible, child-friendly digital and audio resources can be downloaded alongside weekly Resource Packs.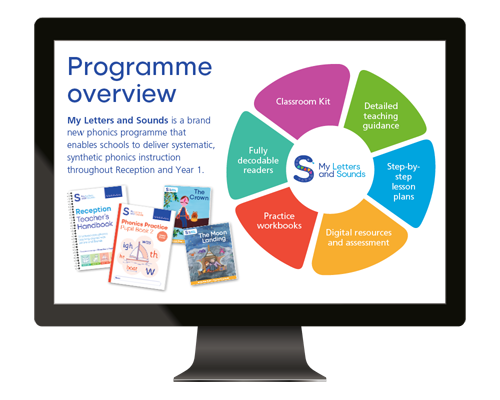 Introductory Training
Online and in-person training is available to support schools in implementing the scheme and upskilling members of staff.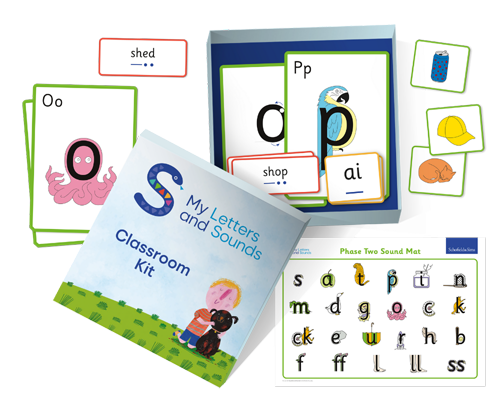 Classroom Kit
Physical versions of some of the most popular resources, including friezes and mnemonic flash cards, will be available in September 2022.
Coming Soon
Why choose My Letters and Sounds?
The My Letters and Sounds SSP programme will:
provide a systematic and rigorous approach to teaching phonics to all pupils, including the most disadvantaged
help teachers ensure that most children meet or exceed the expected standard in the Phonics Screening Check
help your school meet the expectations for word reading as set out in the 'Early Learning Goals' section of the statutory framework for the Early Years Foundation Stage (EYFS) and the National Curriculum
reduce teacher workload by providing detailed teaching guidance, lesson plans and ready-to-use resources
Request your free sample
Enquire today to receive a free sample of My Letters and Sounds books as well as ongoing updates about the programme.
The information collected here will be used to contact you about Schofield & Sims My Letters and Sounds programme. You can opt out of email messages by following the unsubscribe link on our emails. To find out more, please see our privacy policy.